Story writing
Working as a private tutor helping to prepare students for examinations has given David Malindine useful insights into areas of the curriculum where there is a deficit of educational materials to help aid students with their preparation.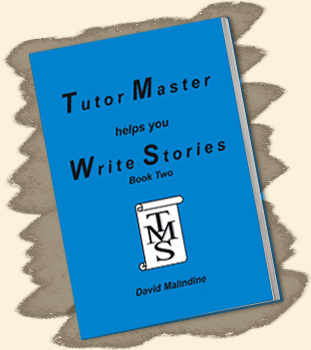 Tutor Master helps you Write Stories - Book Two
Ages approximately 9 - 13
ISBN: 978-0-9555909-1-7
Available at these online bookstores



Was first published in 2007 and builds on the ideas contained in the first book. Advice is given on the key areas that examiners are looking for when assessing students. These key areas include the ability to write speech correctly punctuated, expression of feelings of the story's characters, plus good description using adjectives and adverbs. Using different and imaginative writing styles can make stories eye catching and readable and ideas for starting sentences in different ways are provided for students to use.
This book will
Provides a framework to stimulate ideas for stories
Develops descriptive writing skills
Explains how to write a book review
20 brand new story plans

Download these as a PDF file